Welcome to Showerchairs.com where very shortly we will be featuring the new ranges for the next year and selling  the latest in quality designed bathing & showering chairs which will also include "Tilt in Space" shower chairs from leading British, Danish and European manufacturers.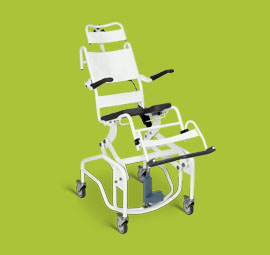 We hold large stocks of products in the UK ,  boxed and ready to ship to your home or hospital location. We can provide a full specification for our products in writing, you are welcome to come book a visit to see any of the products in person at our Malvern Worcestershire showrooms, plus we can deliver  anywhere in the UK for you safely with no fuss.
Our range includes Showerchairs and showerseats made of stainless steel, mild steel and various mixed steel and specialist plastic combinations to solve all sorts of Bathing and Showering challenges. We can also advise on how to create professional Wetrooms for your rehab faciity or home bathroom upgrade.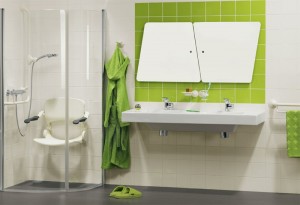 We have been serving the NHS and Major charities for over 20 years as OTSTORES & Liftwell, two of the UK's most respected brands. Plus our Technical specialists have for  many years been advising OT's & Grants Officers in selecting the best equipment to work with showerchairs such as Over head track systems from Guldmann, changing tables from Ropox, toilet systems from leading suppliers.
See more shower chair equipment HERE